In the News: GuernseyTingle Leads Hard Hat Tour at Hampton Virginia Aquaplex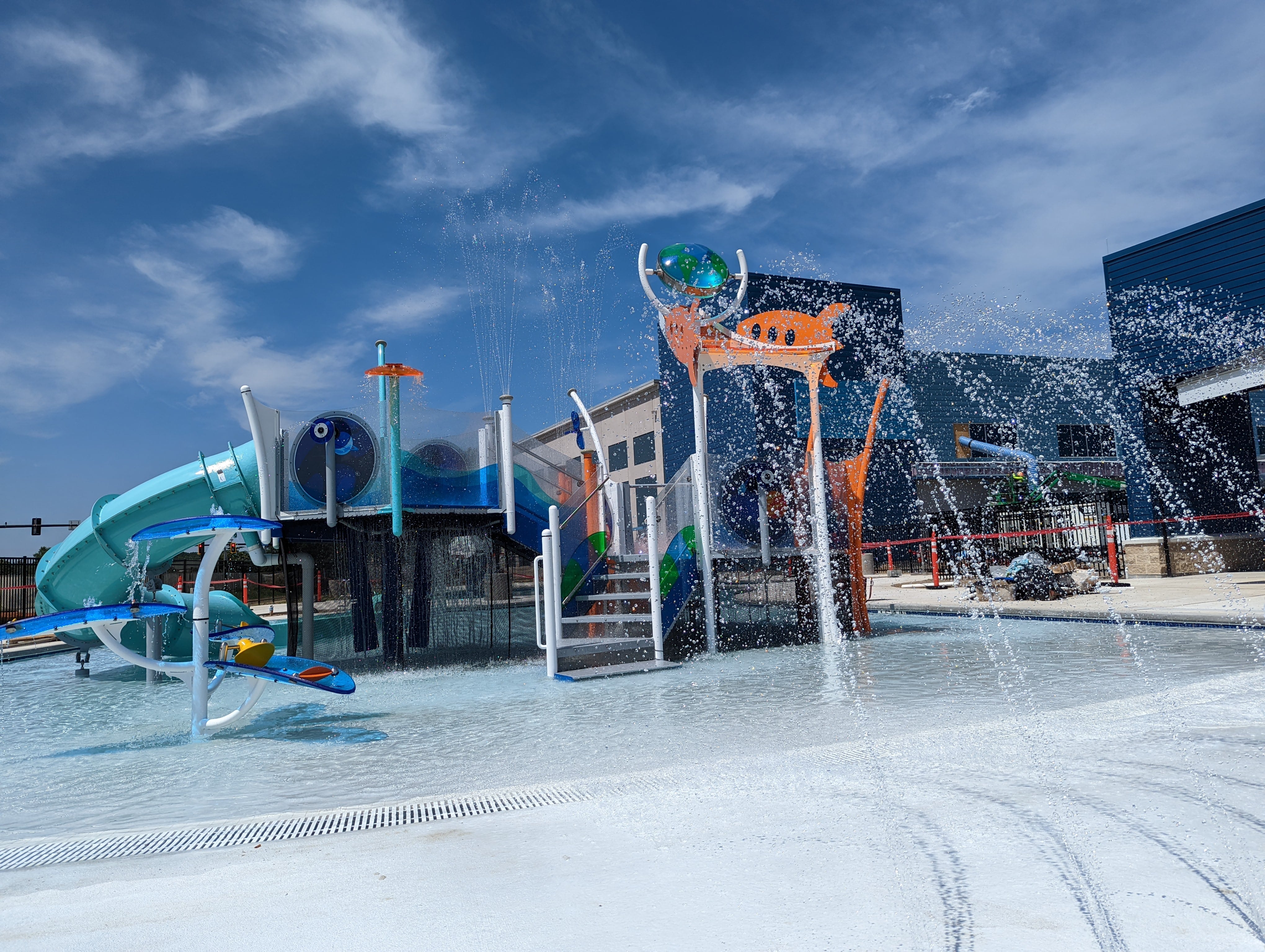 A hard hat tour of the Hampton Virginia Aquaplex led by GuernseyTingle architect Chris Cromer, AIA was well attended by the media and showcased many of the expansive aquatic facility's unique design features.
A journalist for CoVa BIZ Magazine picked up on the passion that Cromer, a former competitive swimmer, has for the project, which will create the largest facility of its kind in Virginia.
"It's going to be an awesome environment for really big meets," said Cromer in the article. "There will be a lot of energy in here."
Other outlets such local NBC affiliate WAVY TV 10 captured Cromer describing the advanced features that will enhance indoor air quality and acoustics.

For example, the Aquaplex features a state-of-the-art air evacuator system that uses underground ductwork to draw contaminated air away from pool surfaces, where it tends to settle, and exhaust it through the building roof. Acoustic panels and perforations on the pool deck help disburse the sound in what can be a noisy environment.
The Peninsula Chronicle highlighted the flexibility of the 50-meter competition pool which has two moveable bulkheads to accommodate swim competition and instructional needs. Cromer noted how the bulkheads can be relocated up and down the 50-meter pool to provide a multitude of configurations, which is useful for running events in tandem.
An outdoor SplashDown Park was also tested at the facility, featuring a variety of family-friendly water features.
For more information on other GuernseyTingle Recreation & Entertainment projects and additional areas of expertise, visit guernseytingle.com/expertise-overview.