Hampton is now home to Virginia's largest competitive aquatic facility, the Hampton Virginia Aquaplex. The state-of-the-art facility celebrated a public grand opening featuring a keynote address from Cullen Jones, a four-time Olympic medalist and the first African American swimmer to hold a world record.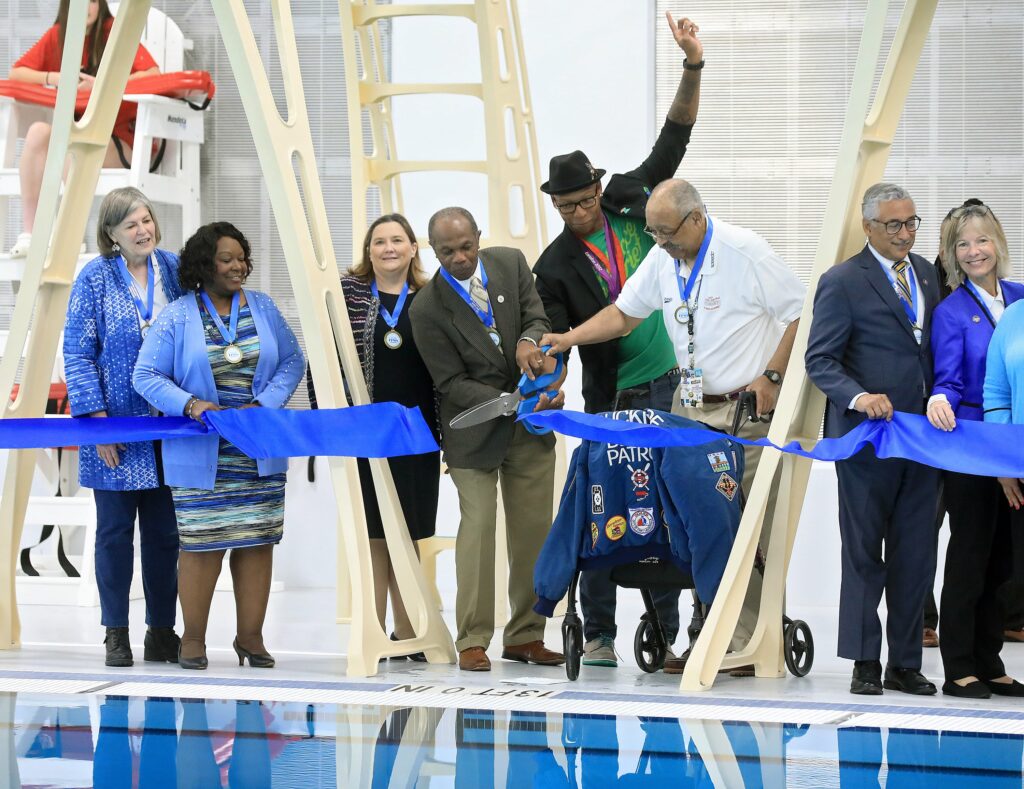 GuernseyTingle played a key role on the design team for the facility which will serve the local community while also accommodating national and regional events.
The Aquaplex features an eight-lane 25-meter pool, an eight-lane 50-meter competition pool, two moveable bulkheads, and two one-meter and two three-meter springboards. It also provides spectator seating for 1,500 and on-deck athlete seating for 760.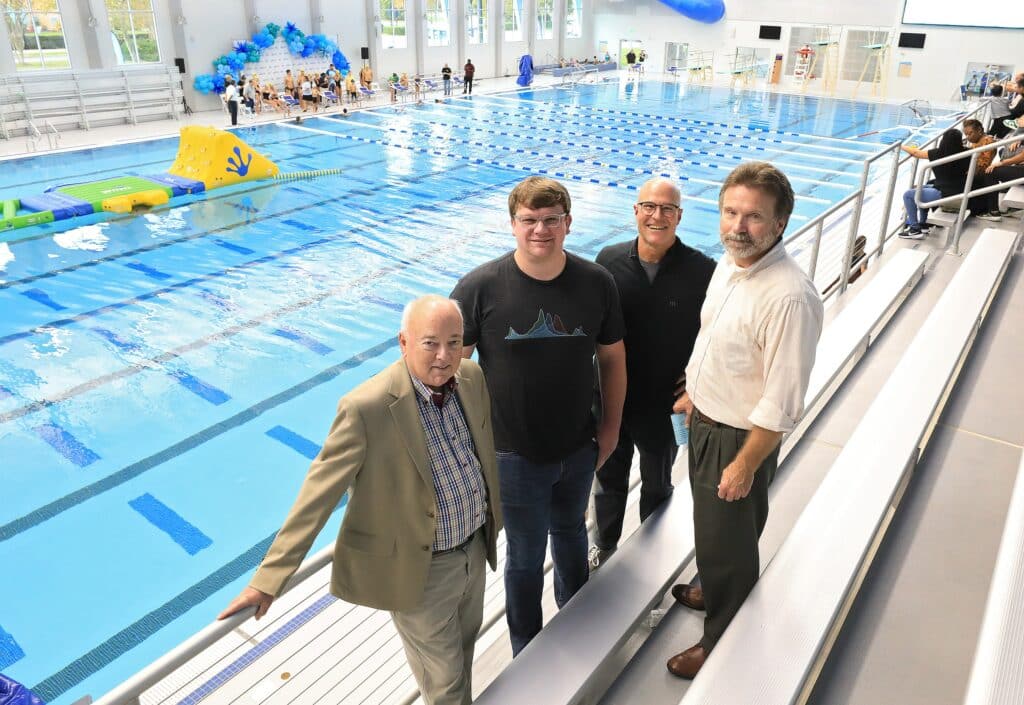 GuernseyTingle and partners on the design team also paid particular attention to health, safety, and efficiency throughout the project. For example, a state-of-the-art air evacuator system uses underground ductwork to draw contaminated air away from pool surfaces, where it tends to settle, and exhaust it through the building roof.
Additionally, the design incorporated heat-exchangers in the pool mechanical units, systems designed to recoup a portion of the heat that would otherwise be lost during the exhaust process. This helps keep the facility comfortable and energy efficient.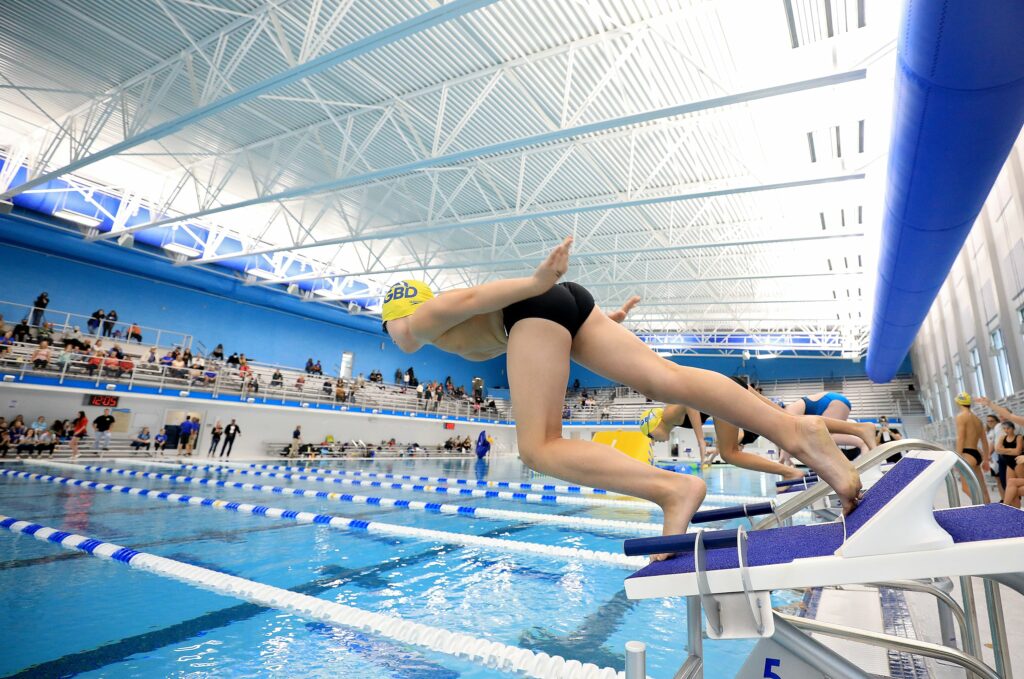 Outside, a 30,000 square foot SplashDown Park offers a variety of family-friendly water features.
The Aquaplex design has attracted attention from across the country.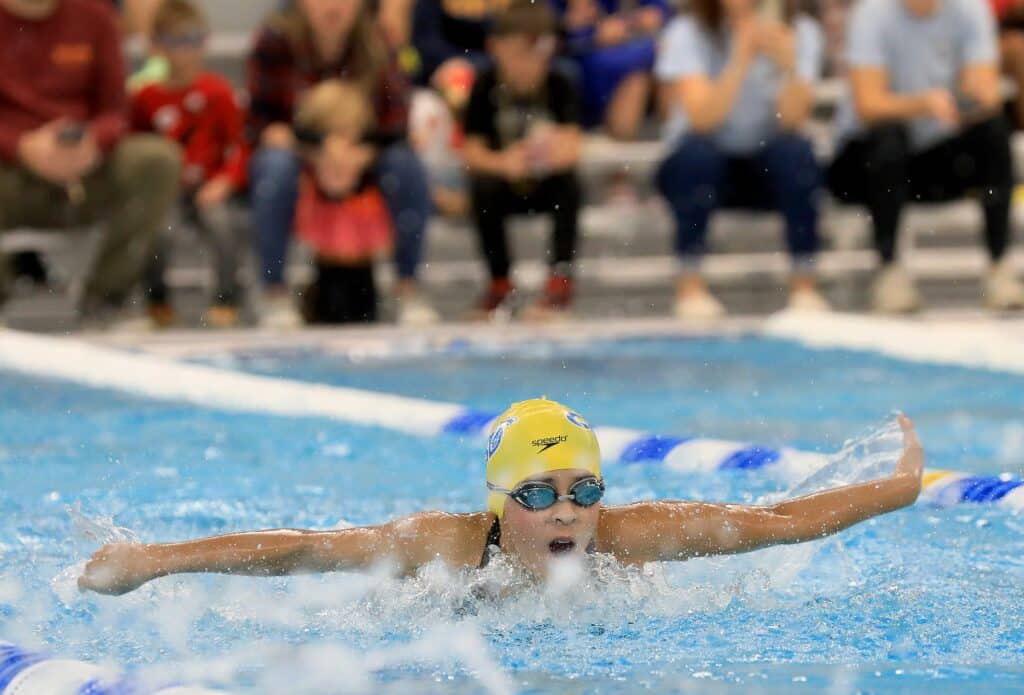 In addition to serving as the home for Hampton City Schools swimming teams, the facility is capable of hosting major events for competitive swimming, water polo, diving, artistic swimming, and more. The USA Artistic Swimming Junior Olympic Championship – one of the largest artistic swimming events in the world – is the first championship booked at the Aquaplex, scheduled for 2023.
For more information on other GuernseyTingle Recreation & Entertainment projects and additional areas of expertise, visit guernseytingle.com/expertise-overview.
« Back to news & insights