Starbucks Location Honors Original Structure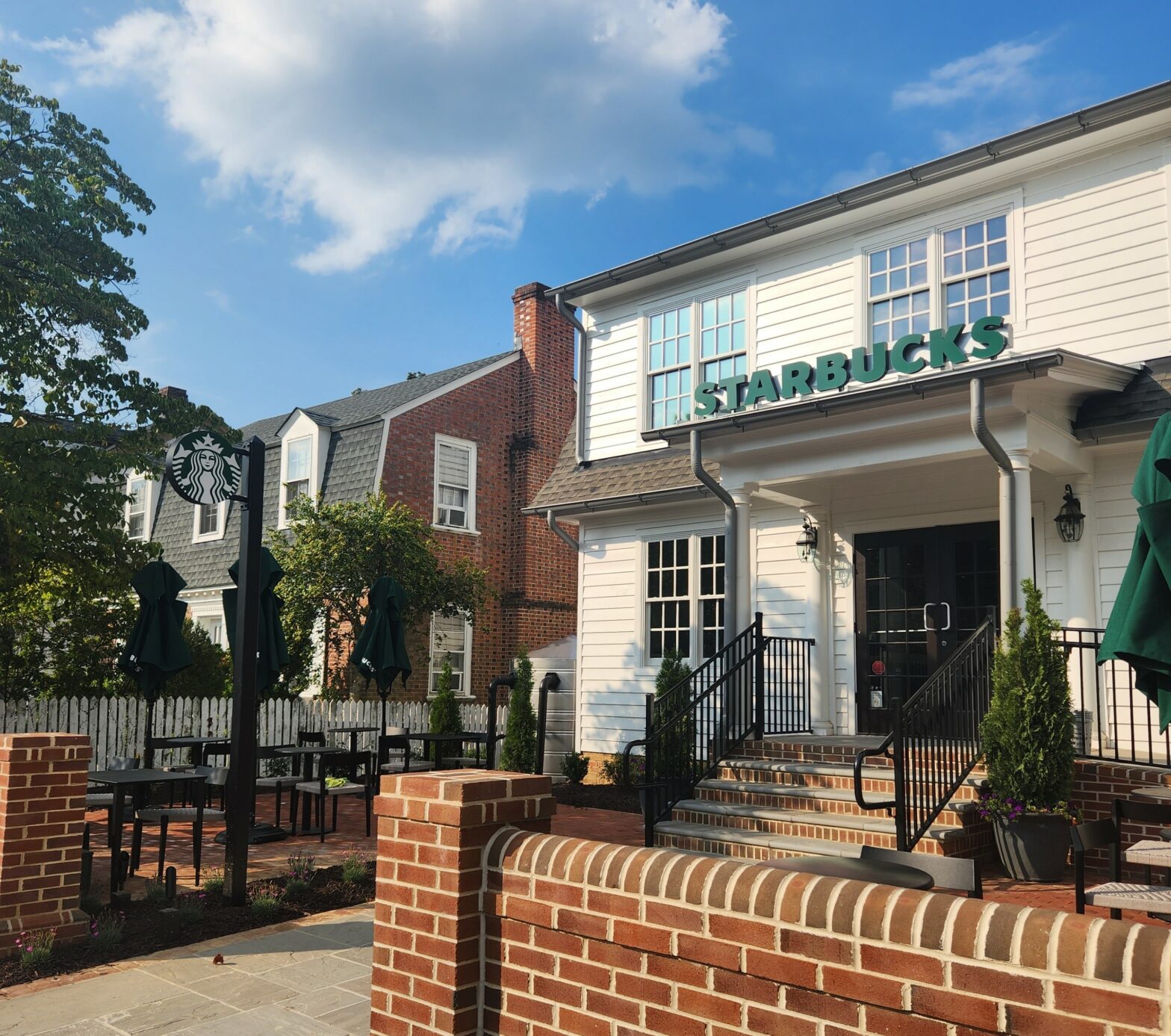 GuernseyTingle played a key role in the design of a new Starbucks location that opened in historic Williamsburg.
What started as a 1920s residence, then office space for William and Mary, was transformed into an elegant and vibrant community space, while still retaining important original elements such as a brick fireplace and second-floor wood beams. The project team was tasked with renovating the existing 100-year-old building, providing new exterior finishes (including cedar siding, new windows, and a new roof), and rehabbing the existing framing to restore the structural integrity of the building, which proved to be a challenging aspect of the project.
Once the shell and addition were complete, the interior designers at Starbucks finished the space to reflect the look and feel of their iconic brand.
Working with partners Henderson, Inc., VHB, Starbucks (for interior finishes), and the William & Mary Real Estate Foundation, care was taken to ensure the project honors the scale and key features of the original structure, along with the aesthetics of the neighborhood.
The project team adhered to the City of Williamsburg Architectural Review Board's guidelines on using authentic, historically accurate exterior materials and colors, and a sustainable stormwater management system was implemented using rainwater collection tanks.