Gene Kittrell,
Associate AIA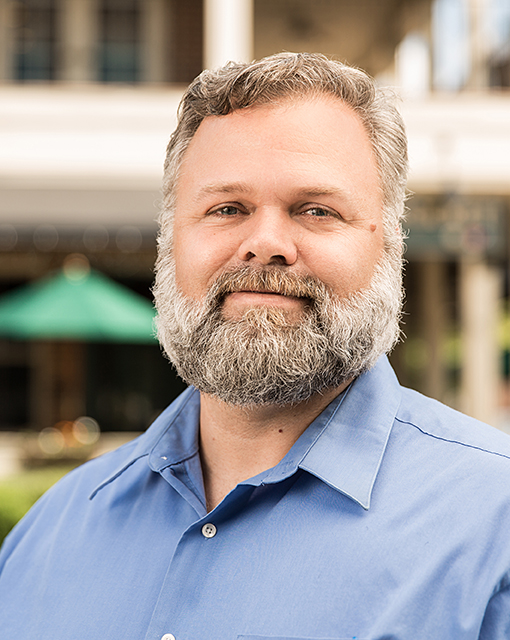 Architectural Designer
"I love the challenge of designing tiny spaces, and I'm inspired by zero-energy building architecture."
Gene serves as an Architectural Design Technician at GuernseyTingle and is responsible for completing working drawings, as well as leading the creative process for the firm's 3-D renderings. Gene came to us from the third-largest production builder in the U.S. where he created construction documents and expanded the company's home plan library.
A graduate of Tidewater Community College with a degree in Drafting and Design, Gene spends much of his spare time enjoying the outdoors. He's a board member of the Season's Trace Recreation Association, as well as an avid power and stunt kite pilot. He also volunteers building sets for his local high school drama club and plays bass and sings at the Wellspring United Methodist Church.